Padel I Now in Chennai, India!
First-of-its-kind' sports facility in India!
The facility has been designed to put human health and sports performance on public display.

Spread across an area of 35,000 sq.ft., situated in the Phase II of the L&T Pragnya Eden Park, Siruseri, Chennai, it's features include a Padel Court, Putt Putt Golf Course, Basketball court, Tennis Court, Football Field, Cricket Pitch. Low boundary walls and casual seating areas for onlookers allow the whole process of rehabilitation to be observed by the public, while several areas can be configured into gathering places for community events and performances.

According to the architects, the complex has been designed as a fusion of the healthcare, science and technology, sports and recreation, workplace, branded environment, urban design, and civic architecture typologies.
"We want to showcase the link between active lifestyles and physical health so that every visitor leaves feeling more informed and inspired," said Zaffer Hussain, Marketing Head at Pragnya Developers. "Wellness education and inspiration, coupled with a holistic approach to technology, promote the health and wellbeing of a community. This is a shining example of a new kind of architecture that supports the improvement of population health through physical fitness. "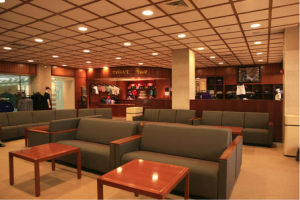 Sneha Sehgal, President of the Indian Padel Federation added, "We're seeing a fascinating trend emerge at the intersection of sports performance and healthcare design – one that we think could start a sea change in population health nationwide. In each case, our clients have shared one vision: help entire communities achieve holistic health by improving individuals' physical fitness. Chennai being the biggest community of Tennis players in the country, will surely accept the sport of Padel! We are also in the process of setting up the TNSPA (Tamil Nadu State Padel Association) to help promote and develop the sport of Padel across the State.
According to our engineers, "The complex is designed to invoke a sense of strength, durability, and precision – attributes of the athletes who seek treatment there and the care teams who provide care. This is accomplished through a crisp, clean material palette composed primarily of concrete, modern glass, and metal, and by complementary soothing colour tones and abundant natural light. Unobstructed views and easy access to the outdoors create a feeling of revitalisation and rejuvenation. "
Explaining the extensive use of low boundary walls, Zaffer added: "The views offered helps tell the complex's story. It showcases the human body in motion, creating a 'living brand' experience that celebrates athleticism and physical fitness. The openness and visual interconnectivity of the facility, gives each customer a sense of belonging.
3 Replies to "Padel I Now in Chennai, India!"
Liliam

October 3, 2021 (8:32 pm)

I'm a very keen padel player (play 6 times/week) and now live in Chennai. I have tried to reach you in every possible way and it has been impossible. I'm wondering how are you going to develop padel here without answering the messages of the ones who already play.

Prem Thomas

June 10, 2022 (12:45 pm)

Hello. I would like to reserve the padel court for Saturday 11th June, 9pm.

Karthick

September 29, 2022 (2:35 pm)

Hey, we are a sports venue management company. We want to develop paddle tennis in chennai. We need to understand this game and the infrastructure construction method. Let us know how do we proceed
---